Generosity, support, heart and future
The Big 5 Hike relies on donations from Corporate Sponsors to make the event possible. Being only our third year we are looking for sponsors who want to be a part of the event annually and use it is as an opportunity to market their brand and contribute to their social responsibility and BEE ratings. We would love to have you on board and welcome any contributions. Please get in touch with us to find out more. We are happy to talk!
To find out more about our current Corporate Sponsors please visit their websites.
---
PLATINUM SPONSORS
R50,000-R100,000
The Cavern Drakensberg Resort & Spa
This beautiful family style resort situated beneath the massive sandstone cliffs at the foot of the Drakensberg is one of the few resorts where you can step out of your room and be 2,000m above sea level on one of the highest peaks within 2hrs. Set within the old gum trees against a backdrop of the Drakensberg and surrounded by lush gardens, a swimming pool and a lawn from which you can see the valley below and the peaks in the distance, it is a truly magical place to relax, unwind and reconnect with loved ones and nature.
---
ClucasGray
ClucasGray was established in September 2005 by Peter Clucas, Fairfax Gray, James Clucas and Paul Carter. Our driving force was the desire to go back to what we felt were the important principles of private client investment management – personalised commitment, integrity, experience and performance.
---
Melville Douglas Standard Bank Private Clients
Melville Douglas was founded in 1983 by Christopher Melville and Harvey Douglas. Their objective was to develop a company dedicated to providing a highly personalised investment management service for select, high net worth private clients.
Today, Melville Douglas is one of the most respected and admired premier portfolio management companies in South Africa, built on a foundation of exceptional service and performance. So much so that we have been incorporated into Standard Bank Group as the core of its private banking initiative. We are, however, retaining our independent identity
---
Total Gateway
Situated in the busy hub of Gateway Shopping Centre, Umhlanga Rocks, Total Gateway, offers customers convenience shopping from the Bonjour and Café Bonjour as well as a Mugg & Bean On The Move. Being a flagship TOTAL site, the service you receive is professional, fast and efficient and filling up with petrol, diesel or 50ppm diesel becomes a pleasure rather than a grudge experience.
---
GOLD SPONSORS
R25,000 – R50,000
Hollard
The Hollard Insurance Group is South Africa's largest privately-owned insurance group, established in 1980.
Since the early days, Hollard has gone from strength to strength, but they've never forgotten their roots – long term, genuine and mutually beneficial partnerships form the core of everything that they do as an insurance group today.
---
Dezzo Roofing
Specialists in Steel & Timber Roof Trusses
Dezzo Roofing is a leading roofing company that manufactures and supplies lightweight steel and timber roof trusses. Known as industry pioneers, Our company was one of the first companies in South Africa to pioneer lightweight steel roof support systems. With a portfolio that includes a range of projects throughout South Africa, Africa and Indonesia, our trusses can be found in thousands of buildings around the world. Dezzo Roofing boasts state-of-the-art facilities and equipment, together with highly skilled artisans and a professional and trustworthy work ethic.knowlege.
---
Mooney Ford
Mooney Ford Attorneys is one of Durban's oldest law firms, having been established in 1902. It offers a wide range of professional services and advice to its clients including the formation of companies and trusts, all aspects of property law, commercial and civil litigation, labour disputes, estate planning and the winding up of deceased estates.
---
Out in Africa
Out in Africa is an overseas tour operator with close ties to the Cavern & Montusi Valley that has brought thousands of visitors to the Drakensberg over the past 25 years. Together with clients, Out in Africa has contributed to upliftment of children in education through the Khanyisela Project and Royal Drakensberg Primary. Out in Africa have also fostered a valuable partnership between Royal Drakensberg and a Primary School near Rotterdam which has contributed the proceeds of their annual Autumn Fun Runs to the project.
---
SORO GEMEINNÜTZIGER VEREIN FÜR SOZIALES ENGAGEMENT
A non-profit organisation based in Austria that supports various private initiatives in South Africa, such as orphanages, schools and work organisation.
---
SILVER SPONSORS
R10,000 – R25,000
Total South Africa
Over nearly a century, Total has grown its business in more than 130 countries. Total is now a major player in the oil, gas and chemical industries. Its shareholders and employees come from a diverse range of backgrounds.
The Total brand's presence in the Southern African region is made up of Total South Africa, Total Namibia, Total Botswana, Total Lesotho,Total Swaziland and Totalgaz.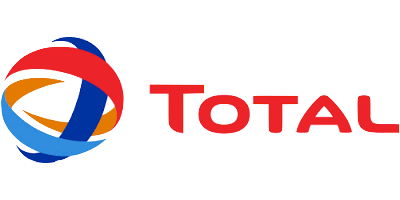 ---
Michaelhouse Diocesan College of Natal
Michaelhouse is a school of established heritage with an innate respect for the individual. It is this long held tradition that distinguishes Michaelhouse from other senior boys' schools. We believe that going to senior school is as much about finding one's niche in life as having the freedom and encouragement to explore it and to become the best one can be.
Michaelhouse is a boarding school for boys set amongst the rolling green hills of the KwaZulu-Natal Midlands in South Africa, providing secondary education from E Block (Grade 8) to A Block (Grade 12).
---
BRONZE SPONSORS
R5,000 – R10,000
COLENBRANDER
Professional Accounting Services
Colenbrander Inc is a leading firm of Chartered Accountants and Registered Auditors, located in Hilton, KwaZulu-Natal. We provide our clients, who operate predominantly in the owner-managed and entrepreneurial sectors, with accounting, auditing, taxation and advisory services.
We aim to understand our clients' businesses inside and out, in order to deliver personalised service and anticipatory value-added advice. Colenbrander is driven by a team of dynamic and dedicated experts, who strive each day to help our clients meet the challenges they face in the day to day world of business.
What sets us apart is our fundamental focus on client relationships and our capacity to offer a broad range of services, coupled with decisive, strategic advice. We are committed to helping our clients achieve their financial and growth objectives. They are the reason why we do what we do every day, and why we continually aim to be at the top of our game.
---
Drakensberg Decor & Drapery
Décor & Draping is a function coordinating company based in the Drakensberg, which services the local surrounds and anywhere we're required to bring a dash of magic to events. Less is more, we strive to keep the function stylish and up market. We go out of our way to accommodate the client's needs and try to accommodate corporate colours as best we can. Our mission is to serve our clients to the best of our ability, which includes, going the extra mile.
---
Grant Pitcher Photography
Artistic capture of inhabited sculpture within the built environment to create a lasting impression.
Grant Pitcher is an international, award-winning photographer specializing in architecture and interior photography where his skills shine through in the immaculate photography that captures mood and place. Much like architecture Grant believes that food reacts in a similar same way to built structures regarding beautiful light. His food photography brings an artist's eye and a chef's perspective to every image he creates for his clients.
Often referred to as an image consultant, Grant adds exceptional value to locations in the arena of architecture, interior design, fine dining and the beverage industry where he supplies unique, artistic images of lifestyle to architects, property portfolios, interior decorators, advertising agencies, magazines, restaurants, resorts and hotels internationally. Grant Pitcher's work has been published in Canada, USA, Mexico, Brazil, Germany, Turkey, Israel, China, Nigeria and South Africa.
---
Mugg & Bean – Harrismith
Well known and well loved the Mug and Bean provides the highest standard of coffee and associated hot beverages in addition to a great selection of food items. So taken with the public with the brand that Mugg & Bean has won the Caxton Leisure options "Best Coffee Bar" category for 11 years in a row.
The Harrismith franchise continues to delight motorists and locals at the N3 Swineberg Stop.
---
OTHER SPONSORS
R1,000